Our capabilities
As an engineering company for deploying the environment-related equipment, we supply the optimal suggestions to solve problems.
We are a wholly owned subsidiary of Daiichi Jitsugyo Co., Ltd, a general machinery trading company.
We have accomplished our proprietary core technologies by accumulating our know-hows of the environment-related equipment.
And now, on the basis of our unique proprietary technologies of combustion & separation , we supply the various types of equipment to solve the environmental problems.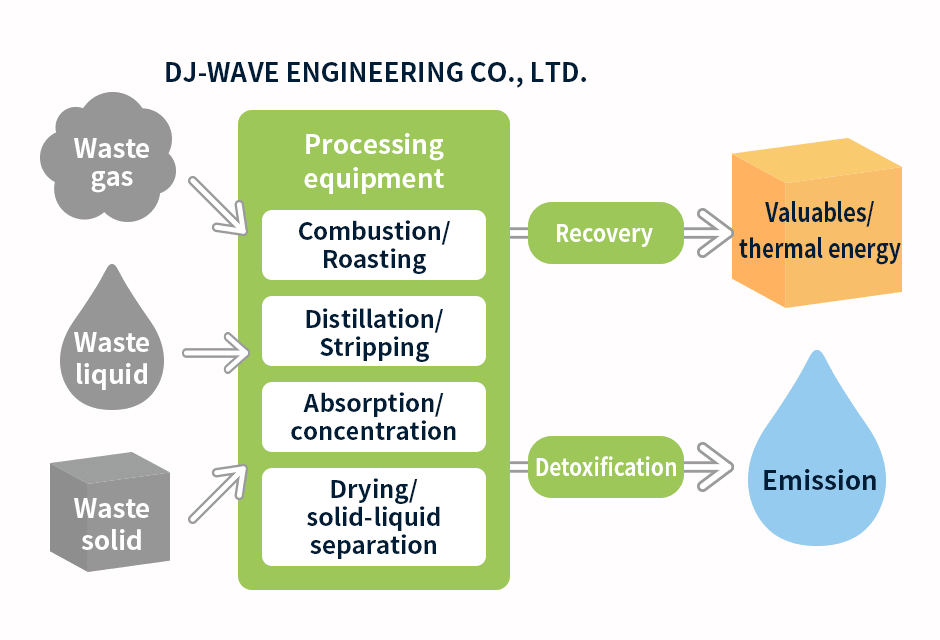 01

Accomplishment

capability
We are well versed in the equipment for removing / recovering the ammonia, attracting global attention as a new energy source.
Ammonia currently attracts attention globally as a new energy source for the carbon-free era.
This is because the ammonia is a highly-attractive fuel not to emit carbon dioxide(CO2) when it is burnt.
In addition, the delivery methods of the ammonia are very flexible, compared to those of the hydrogen.
This is because the ammonia can be delivered as it is to where it is demanded, and then the hydrogen can be separated from the delivered ammonia on site.
Therefore, the global increasing demand of ammonia is a huge business opportunity for us because we are well versed in the equipment for removing/recovering the ammonia as well as have also achieved the piles of experiences for supplying those kinds of equipment.
We have been still working/studying hard to improve our proprietary core technologies for removing/recovering the ammonia.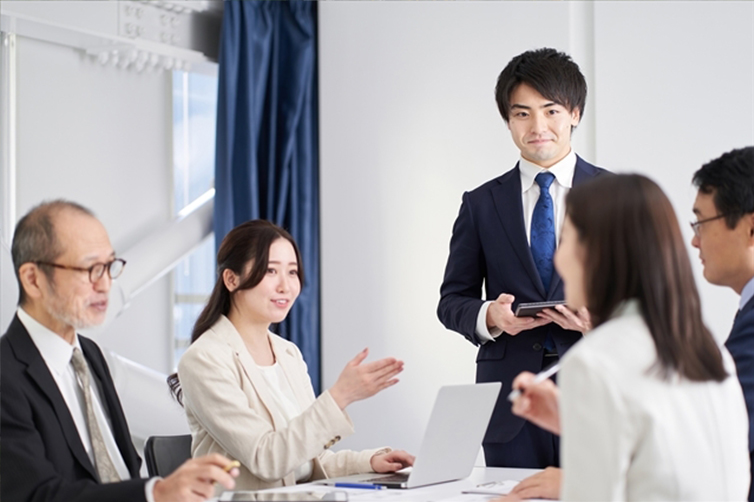 We are the exclusive sales agent in Japan of the regular structured plastic packings "MIRAX".
"MIRAX" contributes to the space savings with its high durability and low-costs.
Packed columns are used for the mass transfers (and the heat transfers) from gas to liquid and/or from liquid to gas.
"MIRAX" is the regular structured plastic packings, installed in the Packed columns.
Compared to the other types of the structured packings, "MIRAX" has the advantages; e.g. "low pressure drops", "superior mass transfer rate" as well as "outstanding liquid distribution", and also satisfies the Customers' demands for high durability, low-costs, and space savings.
We not only sell this "MIRAX" itself but also undertake the design works of the packed columns with "MIRAX", suitable for Customers' requirements/specifications.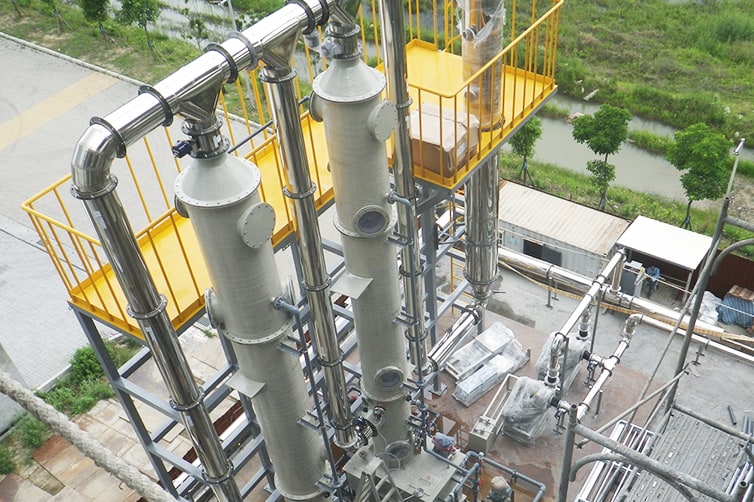 03

Development

capability
Expanding business globally with a focus on Asia.
We achieve the same high-quality engineering service as in Japan.
We provide the smooth engineering services for environment-related equipment/facilities to overseas Customers by leveraging its strength and network of our parent company, Daiichi Jitugo Co. Ltd., which has offices around the world.
Currently, we are expanding our applicable service areas to China, Korea, East Asia, and South Asia, and will continue to further expand our environmental conservation circle around the world.
To achieve our goals, we also strive to develop human resources with global perspectives.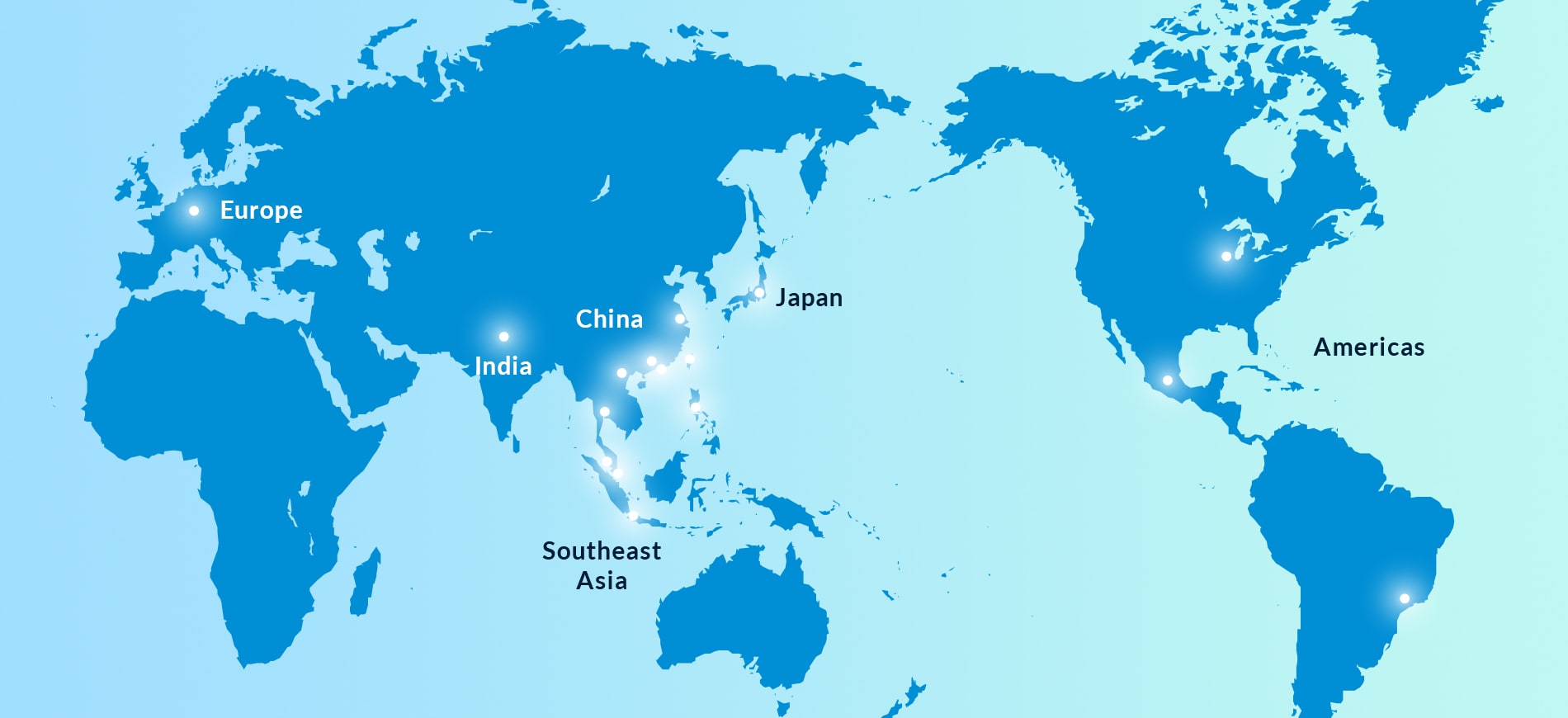 Through these three strengths,
we achieve environmental solutions that exceed our customers' expectations.