MIRAX
Process Overview
MIRAX is the regular structured plastic packing, applied to the mass transfers such as absorption, diffusion, distillation.
Originally, the random structured packings have been used as the plastic structured packings for mass transfer.
However, MIRAX is a brand-new type of the structured packings, which has the features of both the low pressure loss of structured packing and high corrosion resistance against the corrosive liquids such as acids and alkalis.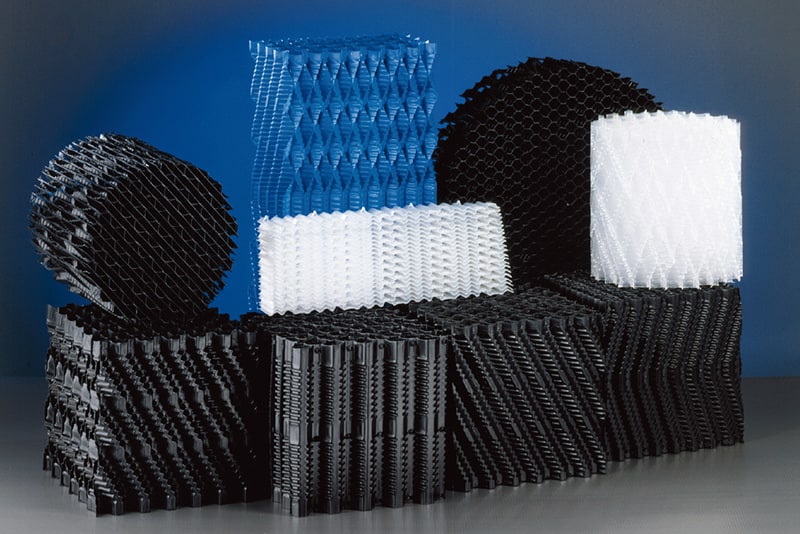 Features
Low pressure drop
Pressure drop of MIRAX is less than half, compared to that of random packing with the same specific surface area.
Therefore, the throughput can be increased by replacing the conventional structured packings installed in the existing columns/towers by the MIRAX.
In case of the newly established columns/towers, MIRAX can reduce the diameter sizes of columns/towers.
(We calculate the throughput, column/tower diameters, etc. if the operation conditions are provided.)
Superior mass transfer performance
MIRAX has the superior mass transfer performance due to the surface finishing and a structure that reliably disperses liquids and gases.
The mass transfer performance per pressure drop of MIRAX is superior to the conventional random packings.
Superior liquid dispersal
MIRAX has superior liquid dispersal performance due to its proprietary structure.
Thus, no liquid re-distributors are required to be installed.
(Typically, no liquid re-distributors are required up to 8m).
High buckling stregth
Since MIRAX is welded-structure, its buckling strength exceeds 5ton/m2.
Due to this high buckling strength, MIRAX can be used not only in the high-stacked conditions but also in the high liquid loads.
By changing the thickness of the structured packing in accordance with the operating condition, it is possible to reduce the volumes of the materials and also the costs.
Low cost
Since MIRAX is a welded structure, it is not affected by material properties in its manufacturing process, compared to that of the injection molded products.
MIRAX can be provided at a low price, that is proportional to the price of materials such as PVC and PVDF that are difficult to injection mold.
Product data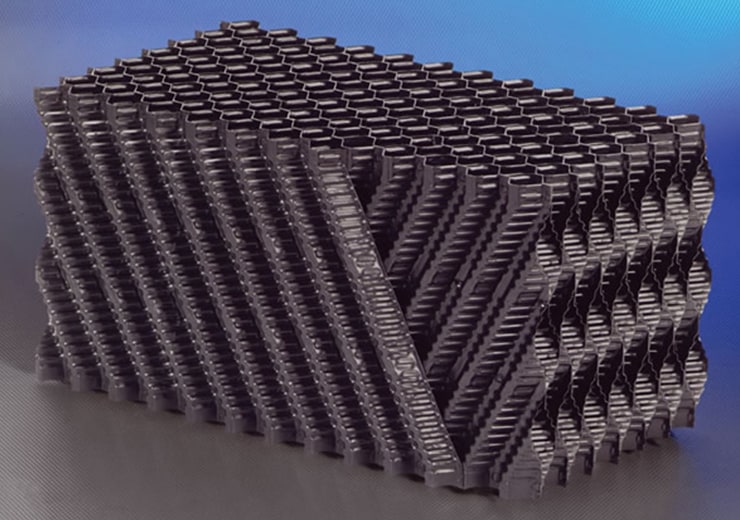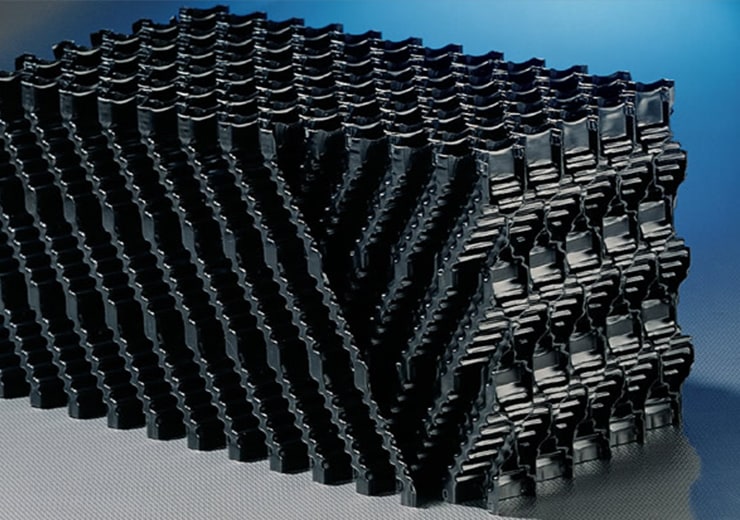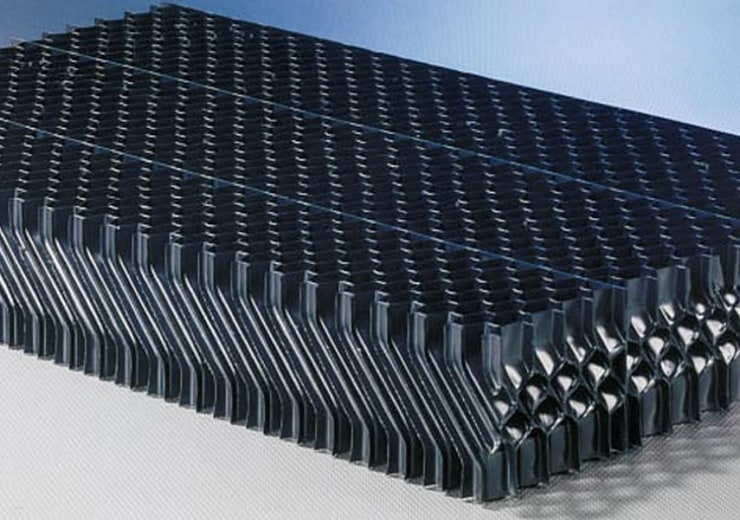 Model
FKP 319
FKP 327
TEP 130
Application
Mass transfer
Mass transfer
Demister
Surface area [ m2/m3 ]
150
125
-
Channel height [ mm ]
19
27
18
Maximum length [ mm ]
2400
2400
2400
Maximum width [ mm ]
600
600
700
Height [ mm ]
300*1
300*1
125/250
Material/heat resistant temperature
PP/80℃(Standard material)
PP-HT/100℃
PVC/60℃
PVDF/120℃
PP/75℃
PVC/55℃
*1: Standard height is 300mm per layer. However, a layer with 600mm height can be also manufactured.